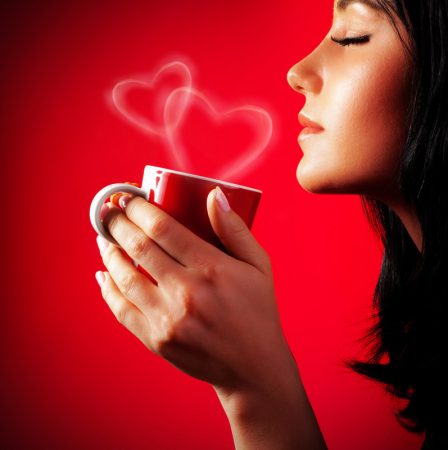 Sustainable Coffee: How to have your cup without damaging the environment
If you love a cuppa, then you'll be familiar with the revolutionary invention of coffee pods. They're such a convenient and cost effective way to make delicious coffee in the comfort of your own home. However like many things in life, when it all seems to good to be true, it often is! But as much as I was love my pods and the coffee they make. There was still the problem of waste. Pod-based coffee makers are incredibly wasteful compared to any other form of brewing. Which are often more sustainable. Although in recent years this has improved. In Australia, the market is dominated by Nespresso, which make up around 80 per cent of the coffee pod market. Nespresso customers can recycle used pods at more than 19,000 locations in Australia. Or send them back through specially designed Australia Post satchels.
Mainstream disposable coffee pods are made from non biodegradable plastic and aluminium. Which create an unimaginable amount of waste each year. That's why I was so excited to discover SealPod, who create environmentally friendly, reusable coffee pods that are compatible with my Nespresso machine.
With their convenience and cost effectiveness, the world has fallen head over heels for coffee pods.
However, despite these benefits, coffee pods are contributing to an enormous amount of waste each year. In Australia we consume an estimate of 3 million coffee pods every day. Last year in the UK alone, roughly 260 million capsules were consumed. That's a lot of waste! It has also been estimated that as of 2012, popular brand Nespresso had sold approximately 27 billion coffee pods. With up to 95% of coffee pods made from non-recyclable plastic and aluminium. A huge amount of non-biodegradable waste is being generated each and every day. Causing irreversible damage to our environment.
What is the alternative?
The best Nespresso compatible pods
SealPod have reinvented the coffee pod in an environmentally sustainable way, by coming up with completely reusable coffee pods!
Made from durable stainless steel with a silicone ring. These capsules can be filled with your favourite Coffee, Tea or Hot Chocolate blend. Then brewed in your compatible Nespresso machine. So you can choose whichever flavour you want. After use, just rinse them out and use all over again! These eco-friendly coffee pods help to minimise waste. And are actually more cost-effective than pre-packaged, disposable coffee capsules which end up in landfill. Without the compromise on quality or taste. They're the environmentally friendly way to enjoy your daily caffeine hit and they'll last a lifetime.
SealPod Starter Pack
The SealPod Starter Pack $25 is ideal for anyone wanting to test out the reusable coffee pods system before committing to a larger pack, containing one stainless steel capsule, fresh cover, sticker lids and scoop, which can be reused over and over again. Simply fill with your favourite coffee blend, tamp, and seal with a Sticker Lid before placing in your Nespresso coffee machine as normal.
2 Pack
Perfect for smaller households and occasional coffee drinkers, the Seal Pod 2 Pack $52 contains two coffee pods with over 100 sticker lids so you can rotate capsules in your machine. This pack makes a great idea for couples who prefer different coffee blends!
5 Pack
The SealPod 5 Pack is ideal for larger family households or coffee addicts. With five reusable coffee pods and covers and over 100 sticker lids, this pack suits anyone who needs a coffee hit multiple times a day, or families who all prefer different flavours. There's no fighting over which pod flavours to buy when each person can add their favourite blend to their own reusable coffee pod!
Espresso Sticker Lids
While the Sticker Lids from $15 are disposable, they are actually recyclable and so can be put in the recycling bin after use, so nothing goes into landfill! With a food grade adhesive, these lids produces a rich, thicker crema due to the pressure in the coffee capsule, but don't affect the quality of your coffee by adding any heavy metal taste. Tested for food safety, these lids can be repurchased for use with your stainless steel coffee capsules.
Biodegradable Sticker Lids
To make your refillable coffee pods even more environmentally friendly, SealPod also produce Biodegradable Sticker Lids from $15 which are ideal for brewing Chai, Tea or Hot Chocolate, and can also be used for Coffee although do not produce quite as thick a crema. These biodegradable sticker lids can be placed in your compost bin after use to break down, so there's no waste with each use of your machine!
How to use your reusable coffee pods
The SealPod stainless steel capsules can be reused as many times as you like, and will last a lifetime in your machine. To use, fill with your favourite ground coffee, tea or hot chocolate blend, tamp down to compress, then seal with your choice of Sticker Lid and place in your machine to brew as normal. After each use, rinse the coffee capsule with water and dispose of sticker lid in recycling or compost. Repeat process with fresh grounds and a new sticker lid. If you're brewing a coffee to take with you to work, make sure you take it in your KeepCup to keep it fresh and prevent spilling.