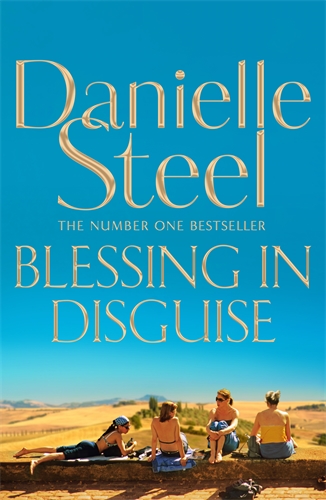 Blessing in Disguise
Isabelle McAvoy is a private art consultant. Who started her career as a curator in an important downtown gallery in New York. Now she has her own clients who range from famous collectors to the newly rich. Hungry to buy to show off their wealth and impress their friends.
Her career is soaring, but her private life is messier. She has three children, each with different fathers: dreamy Theo, fierce and resentful Xela and kindly Oona. Isabelle only wants health and happiness for her children, but life has a habit of making things hard. And as she navigates the loves and losses of her children, can she ever find happiness for herself?
Reviewer's feedback
*Blessing in disguise: an apparent misfortune that eventually has good results.
When we reflect back on our own lives, our trials and tribulations, I am sure there are many moments that we can mark as "blessings in disguise". Often these obstacles present us with complex problems to solve or overcome, but they ultimately make us stronger.
Blessing in Disguise, the aptly titled new novel from worldwide bestselling author Danielle Steel. It is about one woman's journey through life. We meet the book's lead, Isabelle McAvoy, in her early twenties and we follow her through to retirement as she deals with love, life, motherhood, relationships, health issues and career highs/lows. It is a full life, defined by plenty of high drama and feeling, from the queen of women's fiction.
Blessing in Disguise is another tender hearted page turner, that focuses on the life of independent protagonist Isabelle McAvoy.
Author bio:
Danielle Steel has been hailed as one of the world's most popular authors. With nearly a billion copies of her novels sold. Her many international bestsellers include The Duchess, Dangerous Games, Against All Odds, Property of a Noblewoman, Blue, Precious Gifts, Undercover, The Apartment, Prodigal Son, Pegasus, A Perfect Life and other highly acclaimed novels. She is also the author of His Bright Light, the story of her son Nick Traina's life and death; A Gift of Hope, a memoir of her work with the homeless; and the children's books Pretty Minnie in Paris and Pretty Minnie in Hollywood. And more recently Accidental Heroes